Keeping The Cold Outside
The weather outside is frightful.
And the same can sometimes be said for the inside as well during these months. But whether you are selling your home, moving into your new home, or just trying to stay warm during the winter months, there are a few tips and tricks you can do to be sure to maintain a safe and comfortable temperature for you and your loved ones.
1. Replace bathroom exhaust vent switches with time switches so vents can't be left on by accident. Vent only when needed. Winter air tends to be dry, so if you don't mind a little less privacy, open your bathroom door and let the steam escape into the house instead.
2. Make sure bathroom fans/vents have baffles/draft blockers on the outside so you don't have cold air blowing back into the house.
3. Switch ceiling fans (reverse them) spring and fall. If you have heated floors turn off the ceiling fans, if you have forced air heat, turn them on.
4. Close the doors and vents in unused rooms if you are trying to reduce heating costs or keep your living space warmer in an emergency.
5. Outside ventilation makes a difference, too. Consider a snow fence to control where snow drops and control drifting.
6. If you have radiators, line the inside of the exterior wall with tinfoil. This will reflect some of the heat back into the home.
7. Make sure you aren't blocking airflow from forced air vents, and that the vents are open where you need heat. Don't block your vents with furniture, piles of dirty clothes or other debris.
8. If you have a chimney and are not using it, make sure its flue and draft (if it has both) are closed. Open chimneys can suck the heat right out of your home. (This is one of the biggest issues with open fireplaces – too much heat loss from the room. ) Consider blocking the chimney with a fireplace insert installation to reduce heat loss if it will be left unused indefinitely – just don't forget to take it out if you decide to use it again.
9. Insulate hot water/radiator pipes and ductwork running through non-living areas. You don't want that heat dumped in a crawl space or utility area, you want it to get your house warm.

10. Pie insulation isn't just for exposed pipes. You can place it along the bottom of an exterior OR interior door to reduce drafts.
11. Attic access or attic doors can be the source of large amounts of heat loss. Make sure your attic access is VERY well insulated.
12. Don't let the cold radiate up from your floor. An uninsulated floor can cause more than 10% heat loss in a home. This is especially important if your home is "built on a slab" (no basement). Insulate the floor with warm rugs and/or carpets. The sheepskin rugs were historical solutions for floor insulation, and are very much in style today.
Happy Holidays, and stay warm!!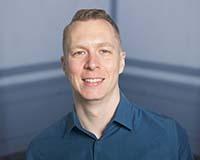 Author:
Matthew Ochs
Phone:
267-446-6565
Dated:
December 11th 2017
Views:
156
About Matthew: Having grown up in a family who relocated several times before the age of eighteen, the real estate ...